Hi everyone!
It has been a really long time since I wrote here, sorry!

I've been resting alot, spending more time for myself and learning about complex program optimizations.
Since the gun I've been waiting 4 years for has finally released, I ended up coming back and working really hard with Chomp to get basic functionality working for 0.12.12.
Now I can finally play with the official SCAR-L without requiring mods on the beautiful lighthouse location!
Internal game changes
BSG did change a couple of things internally which are somewhat annoying tho:
– Multiple consistency checks used accross the board… it's a pain to track down
– AES-256 comminucation encryption: no effect on AKI, but might be hard for flea market bots
– Traders broke, any mod using traders MUST update their base trader json to comply with the new format
– Various small changes which required time to adapt to
Aki Project
I really love working on these major releases. It makes your brain go in overdrive and your heart beating fast. The download speed is always slow but the voice chat with the other unlucky guys is always fun hahahaha
. The chaos gives inspiration and the hard working mindset to accomplish the goal; cracking the new release so we can once more update AKI to a new version.
The AKI project itself didn't sit still for too long upon BSG's release of 0.12.12:
– I cracked the game cache loading mechanism, so we can get some essential data even if the packet sniffer fails. The code is not public, but I might share the utility later.
– I've refactored the modules internally to be much more consistent, and did some optimization too
– Chomp updated server data and module references to match 0.12.12
Regarding piracy
In addition, signed modules checking has been removed after internal discussion. Obfuscated mods are not desirable from the project's perspective, but the need for it has been understood and accepted by the core developers. Very talented EN modders had their work stolen from just the bundle files, meaning this is no longer a CN issue. Ideas have been exchanged, but the core developers are not interested in working on this or supporting this as it's outside the vision of the project. I've exchanged ideas with supermod author, but I can't make promises on development as I have plenty of more urgent things to take care of.
A gift
Thanks to everyone's amazing support and patience this year, I'll drop here a release WITH NO SUPPORT for those who want an early experience of 0.12.12! It is a PRE_ALPHA version, so it might be nowhere near stable. For me it has been running great, but all I do is make weapon presets, buy equipment off flea market and shoot some bad guys hahaha
| | |
| --- | --- |
| Aki version | AKI-2.2.0-BLEEDINGEDGE |
| Aki link | 链接 |
| Aki SHA256 | BC9584303E839A31A05140C4DAD590721693A7CAE9E29156375D3E24938D3BEE |
| Server commit | AE26B877 |
| Modules commit | B06C434F |
| Launcher commit | BDBF931C |
| Client version | Escape From Tarkov 0.12.12.1.16069 |
| Client link | 链接 |
| Client SHA256 | C3FBDC3CBEC37099DD1DD265D18AC49B54B27B817959DFB55203E67A99A4690B |
| Senko mods link | 链接 |
| Senko mods SHA256 | A4C2B5B89B16DD7754602027E21B99F3F681D79C15F8166CD5EF3C0673FB369D |
NOTES:
– No support!
– Disable your tunneled connection when playing
– Expect issues, especially in raid
– Most of the new quests and trader assortiment is missing
– You need a legal copy of the game to play, the link here is provided for convenience
– SHA256 hashes above are generated using 7Zip
At last
No matter how many times I come back to this forum, it still feels unreal to me.
No matter how many times I say thank you, I still cannot thank you enough!
Thank you for making this hectic year such a great memory for me

Until next time!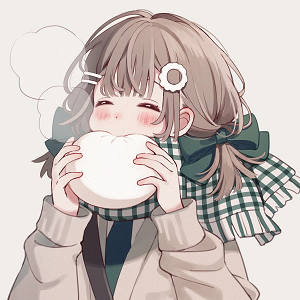 – Senko-san, Lead Dev.